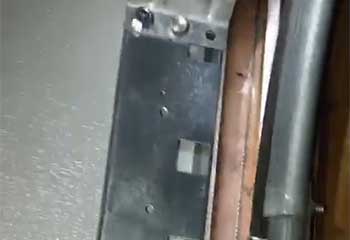 Garage Door Off Track
Customer Issue: Dented tracks.
Our Solution: The cause of this issue was bending of several sections of the tracks. We straightened those back into their original shape, and realigned everything back to its normal positioning. We then operated the system a few times to make sure there were no other problems.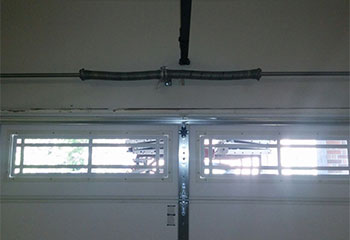 Spring Replacement
Customer Issue: Broken torsion spring.
Our Solution: It became immediately evident that this customer's spring had snapped. We removed the old remains, and installed a new oil tempered torsion spring in its place, making sure to adjust it according to the panels' weight. We then tested the door a few times to make sure everything else was ok.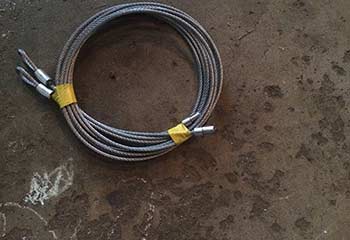 Cable Replacement
Customer Issue: Jerry couldn't close his garage door which was uneven.
Our Solution: Our check confirmed there was a snapped cable. We replaced it with а new one, matching the torsion spring of the door.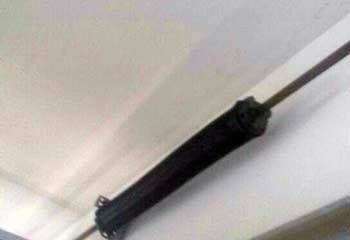 Spring Replacement
Customer Issue: Without the torsion spring's tension, the opener couldn't lift the door and it remained stuck.
Our Solution: We removed and disposed of the broken pieces and installed a new torsion spring with the right length, diameter and lift.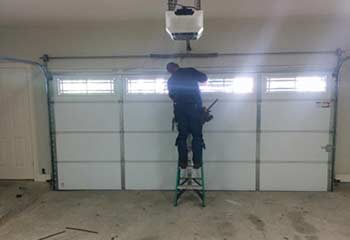 Genie Opener Installation
Customer Issue: Our customer wanted such a screw-drive garage door opener.
Our Solution: We helped Terry choose a Genie TriloG Pro Series 4064 screw drive opener. Then we installed it, adjusted the travel limits and force and programmed the controls.