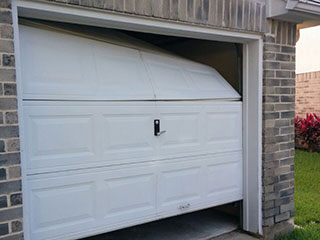 When was the last time you have your garage door properly checked? Had a look at the condition of the springs and cables, made sure the photo eye sensors work, and that the weather-strips are in good condition? If you are not sure about the answer to this question and your door is over 5 years old, it might be a good time to think about garage door maintenance.
What is Maintenance All About?
This service is not for emergencies. Better yet, it is meant for preventing future and unexpected issues. Spotting a problematic spring in time can mean avoiding costly and stressful emergency spring replacement. If the spring breaks, you won't be able to open the door. It's always better to have control of rather you wait for service inside or outside of your garage. Then there are the cables, rollers, hinges – so many parts that work together in order to keep the door safe and functional, and just like it is with cars – they need to be carefully looked at and maintained every now and again.
When Should You Call for Maintenance?
One answer is when the door is over five years old, just to make sure everything is good to go and not about to break or will possibly give you any trouble in the following months. It's also important for safety reasons.
Other than that, if your door is making strange noises, requires some lubrication, working slower than usual, and overall is not performing optimally.
Our Experts at Garage Door Repair Eagan are at Your Service
Give our technicians a call today or schedule your maintenance online. Our team is at your service.
But wait, there's more! We also offer:
Garage Door Opener Track Maintenance
Opener Sensor Replacement
Broken Garage Door Spring Replacement
Torsion & Extension Spring Replacement