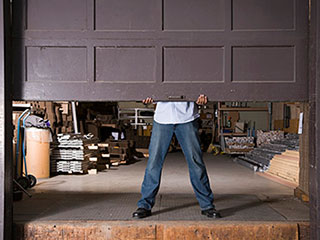 Did you know that your overhead garage door is the largest moving structure in your home? It is big and complex too. One of the most important components is the torsion spring. This is because it is responsible for counterbalancing the door. It is loaded with torque corresponding to the weight of the door. During opening, this force is released and applied to the drums and cables to enable lifting.
Given the hard work that they do, springs require special care on your part. Find out what kind of maintenance is required and how to provide it. Ideally, you should provide care to this component of the door twice a year.
Cleaning, Lubrication and Testing
Generally, galvanized springs do not require cleaning. However, if an inappropriate lubricant has been used or if the garage is extremely dirty, they may have accumulated dirt as well. First, try a soft dry cloth for cleaning. If it does not help or the dirt is rather sticky, you can use a very mild solvent which is safe for galvanized steel components. You may want to check what the door manufacturer recommends. If there's rust on the component, rust remover should be used.
The role of lubrication maintenance is to enable smooth and quiet operation while reducing the amount of friction created while the spring works. Choose a lubricant recommended by the door brand. It should be light and non-sticky. Apply it on all coils along the entire length of the spring.
Before you perform the test, you should inspect the spring carefully for all sorts of damage from dents to deformation. If you notice any troubling signs, you must have the component fixed right away. To perform the test, disconnect the garage door opener first and then lift the door half way up. If it collapses or shoots upwards, an immediate adjustment will be required.